(1)EBV Bootcamp
Take control of Epstein - Barr virus
Welcome to EBV Bootcamp, a 7 week program with everything you need to know about Epstein - Barr virus and how to beat it.

This program was designed by Dr. Kasey Holland, ND. Dr. Kasey is a Naturopathic Doctor that specializes in chronic health conditions, stealth infections, and root cause medicine. This program has been created based on years of research, clinical experience, as well as personal experience with Epstein - Barr virus.
EBV Bootcamp contains components necessary to take your health back. Epstein - Barr virus stays in your body, and we can not always control the stressors from life that will present. This program gives you the tools to be prepared for Epstein - Barr virus reactivation and the tools needed to get the virus back into a latent state.

The fundamental components to recovering from EBV discussed in this program include:
Week 1: Detox and Repair


Decreasing your toxin load
Lifestyle

Decrease EMF exposure effectively
How to use movement as medicine
How to detox effectively when fatigued
How to decide if you need supplements to support detox and when to use them

Week 2: Food and Immune Support

Targeted meal plans and support on food and Epstein - Barr virus


The facts on gluten and dairy
Determining if eggs are okay with Epstein - Barr virus
Food sensitivities
Determining what is healthy for YOU to be eating

Core immune support

Lysine or Echinaccea?
Why am I not noticing a difference with Lauricidin?
Discussion on anti - viral supplements and picking the most effective ones

Week 3: Stress reduction

Stress and flare ups

80% of people report stress either made their flare up worse or was responsible for their reactivation

Stress is just as dangerous as the virus itself

How to combat oxidative stress from the virus

Week 4: Gastrointestinal health

The core components of GI health and your immune system

Probiotics, antimicrobials, immunoglobulins....what should you be taking?

Week 5: Adrenal and thyroid health

Tired when you wake up in the morning?
Not sure if your thyroid is really normal?
The importance of supporting both adrenals and thyroid during stealth infections
We will go through all this as well as HORMONES!

Week 6: Decreasing flare up duration (My favorite)

Create your go to flare up plan
Learn how to decrease and avoid flare ups

Week 7: Exercise

Targeted movement for supporting immune function
Know when to introduce exercise and when it may cause harm
The following are available in this program for the duration of 7 weeks:

Weekly videos
Weekly action plans to implement into your health
Discussion on supplements
Live Facebook Q and A sessions during week 2, 4, and 6
Private Facebook Group for support and accountability
Private online account for professional supplements
Bonuses:
Support and community through a private Facebook Group
20% off of professional grade supplements during the duration of EBV Bootcamp
20% off one - on - one virtual consultations with Dr. Kasey during the duration of EBV Bootcamp
Sample meal plan done for you with shopping list
Bonus material: Hormones, why they are low with Epstein - Barr virus and what to do
Bonus material: Lymph movement
Bonus material: Lyme and Mold
ALL NEW Bonus material: Guided breath work to retrain your brain in how it responds to stress, build resilience, and use your breath as medicine.
At the end of the 7 weeks you will have more energy, understand how to continue having more energy, no longer be missing out on family events and activities, know what to do when you have a flare up, understand core interventions ( meals, lifestyle, lab testing, and supplements) that are important for YOUR health picture to continue as maintenance. Hopefully, this will PREVENT you from having to go to the doctor in the future!
What's stopping you? So many people have been feeling awful for months, years, decades! STOP. Do something different. Learn how to take charge of this.
Want to join? Pick your plan that fits your needs best below! Spots are limited.
Your Instructor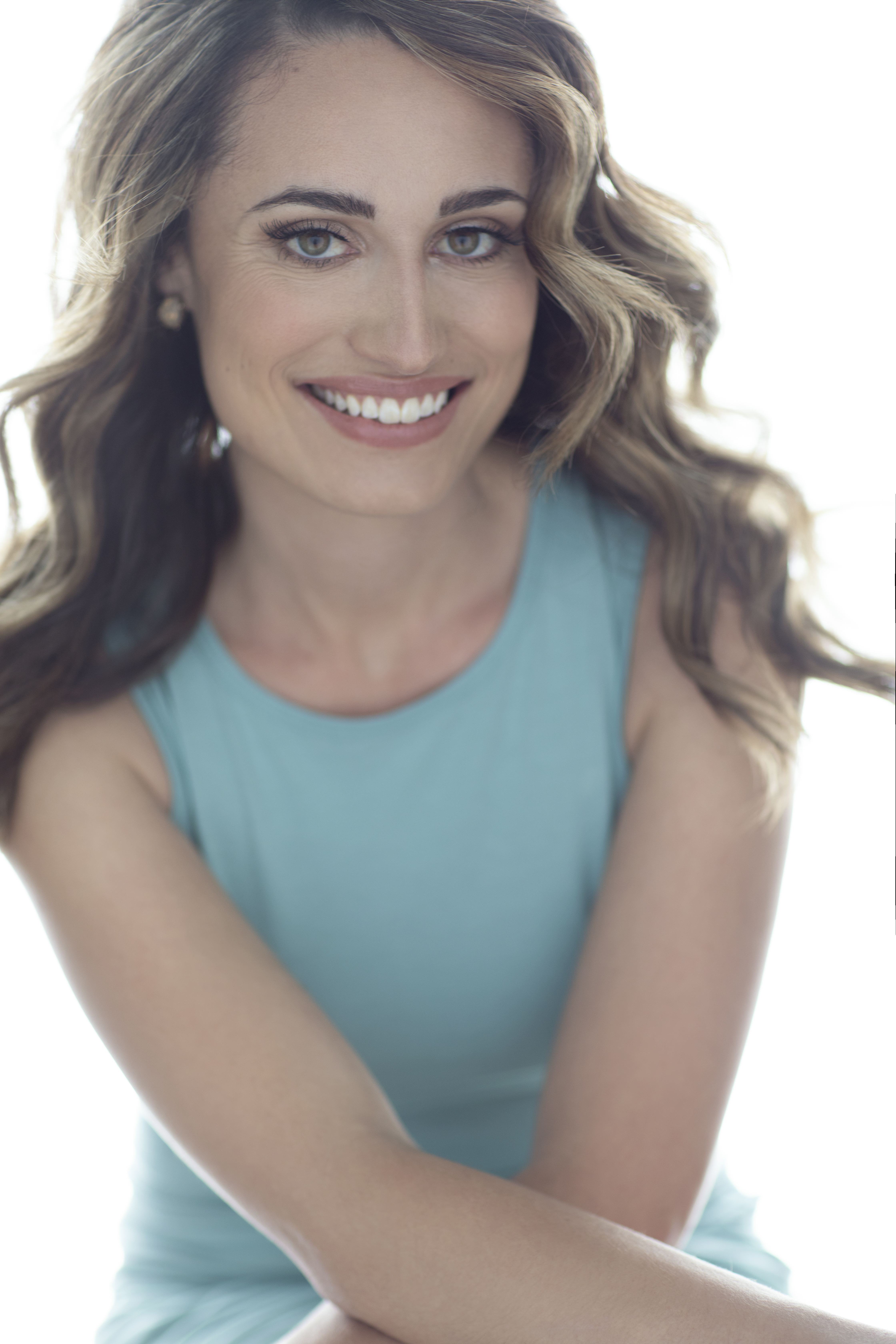 Here's your coach!

Dr. Kasey Holland, ND is passionately driven to provide her clients with a complete holistic approach to their health concerns no matter how simple or complex they may be. Dr. Holland's goal for each client is to unveil the root cause of their ailments. She understands that emotional, mental, spiritual, and physical components of her client's health are all equally vital to achieving optimal wellness and treating chronic disease. Part of this comes from her own experience with health obstacles.
After graduating from Montana State University with her Bachelor's of Science in Cell Biology and Neuroscience with an emphasis on biomedical sciences, Dr. Holland earned her Doctorate in Naturopathic medicine at Bastyr University in Seattle, WA. While there she completed specialty rotations in environmental medicine, immune wellness, oncology, Parkinson's disease, emergency medicine and mind body medicine. After this she worked in an Integrative health clinic that incorporated functional medicine during her residency. While enjoying working with any client and chronic disease some of her specialties include chronic EBV, Lyme disease, mold exposure, and all the symptoms that come with these. This has provided Dr. Holland with exposure to a wide variety of pathologies and patient care in order to serve you better.
Course Curriculum
Welcome to EBV Bootcamp!
Available in days
days after you enroll
Week 1: Foods and Epstein - Barr virus
Available in days
days after you enroll
Week 2: Total Detox
Available in days
days after you enroll
Frequently Asked Questions
When does the course start and finish?
We are currently accepting enrollment. The course will start September 16th and finish October 8th. The course is 7 weeks long, but you can go at your own pace! You will still have access to the full course after the 7 weeks PLUS all updates that Dr. Kasey continues to add to the course.
How long do I have access to the course?
After enrolling, you have unlimited access to this course for 1 year - across any and all devices you own.
What if I am unhappy with the course?
We would never want you to be unhappy! If you are unsatisfied with your purchase, Contact us in the first 14 days and we will give you a full refund.
Testimonials:

"Signing up for Dr. Kasey Holland's EBV bootcamp was one of the best decisions I made for my health. I've signed up for these type of online courses in the past and been disappointed in the level of education offered. Nothing could be further from the truth when it came to EBV Bootcamp. Dr. Holland not only answered some long standing questions I had, that other doctors had been unable to, but also gave me a clear path toward taking control of my health and feeling better."

-
Chelsy
"When I started Bootcamp, every single thing was a struggle. I felt horrible! In two weeks, I was feeling much better. My attitude, brain fog, energy and ability to be normal improved drastically! Dr. Kasey is so easy to work with and genuinely cares."

- Cecily

"Joining the Bootcamp for Battling EBV was the best decision I could have taken for restoring my health. I thank my past self for deciding to join and I'm more confident than ever that I'm on the road to wellness. The most important benefit it provided for me, apart from feeling better is teaching me how to respect my body."

- Bootcamp Member

" Thank you for your guidance and help!! I am feeling the best I have in 2 years!"

- Bootcamp Member

Check out the value!
7 weekly videos: $1400
Weekly handouts: $750
Bonus meal plan: $125
4 Bonus lectures: $1200
Live Facebook Q and A: tough to say because sometimes we go over time!
Total: $3,475, but you can get started for just $300!

Have you already gotten started with EBV Essentials?? That's perfect. E-mail [email protected] and we will send you your code so that your purchase credits towards EBV Bootcamp!

This course is closed for enrollment.